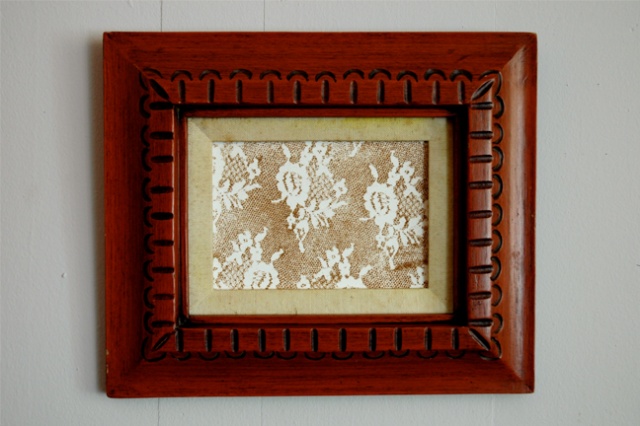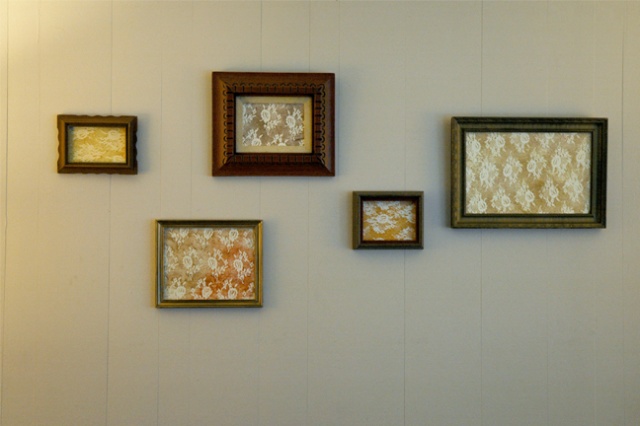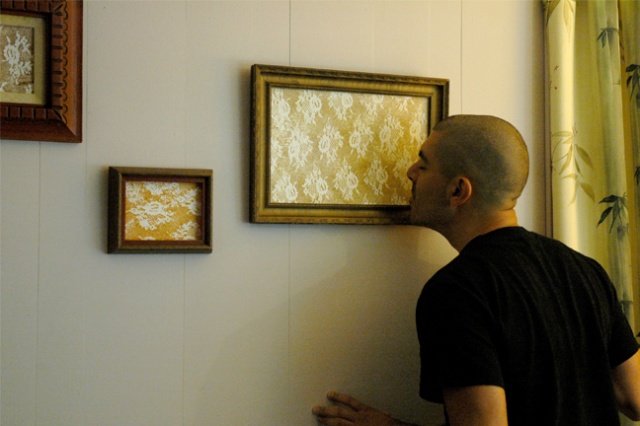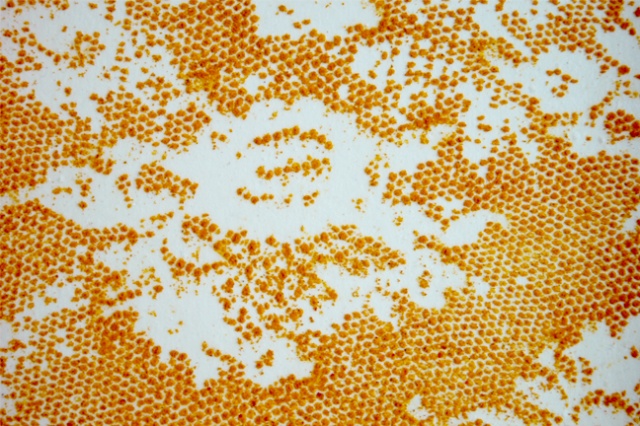 home and away
Installation
Cumin, coriander, turmeric, garam masala, and chili powder on paper, used picture frames, living room
Dimensions variable
2008
Each of these framed 'prints' are crafted from a different spice: cumin, coriander, turmeric, garam masala, and chili powder. The spices combine to create the scent of a curry.

Our reaction to a scent--whether it is comfort, exotification, or repulsion-- reveals our personal context and experience. Scent carries a cultural weight that betrays its invisibility.

What do you think of when you smell curry?