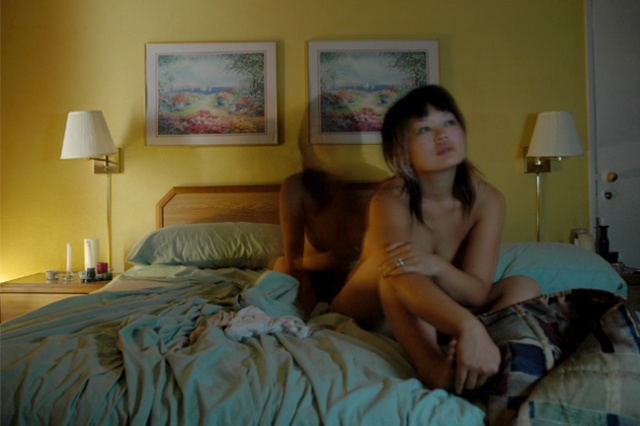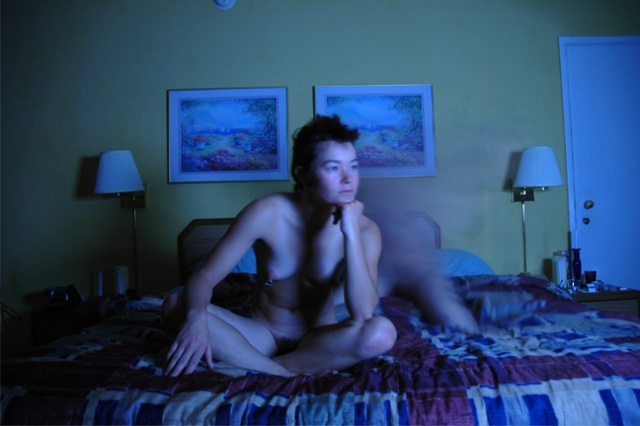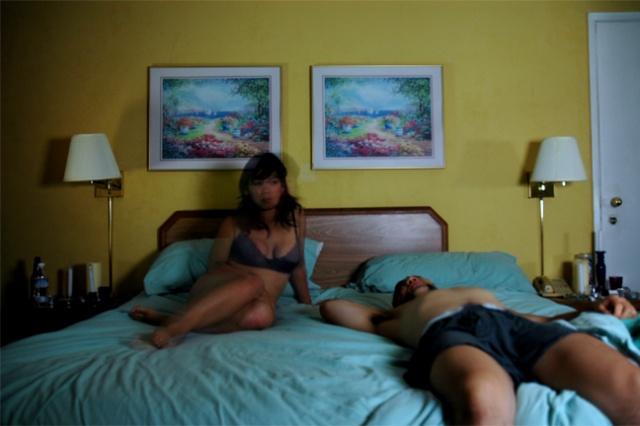 24 Hour Show
Installation
Archival pigment prints, gold picture frames, motel room
Dimensions variable
2005

Hanging on the walls of almost any motel room are images of bucolic landscapes--divorced from the reality of the space they inhabit and completely anonymous. As we confronted the space of a motel in the first of three annual 24hourshows, I wanted to leave behind traces of a different narrative.

These images were taken late at night and lit only by the light from a television screen. With the collaborative resources of the collective, they were shot, printed, framed, and re-hung well before checkout.
The 24hourshow was a collective project produced by Asian American women identified artists who produced and displayed art in San Francisco hotels within a 24 hour period. There were three 24hourshows over the course of four years from 2005-2009