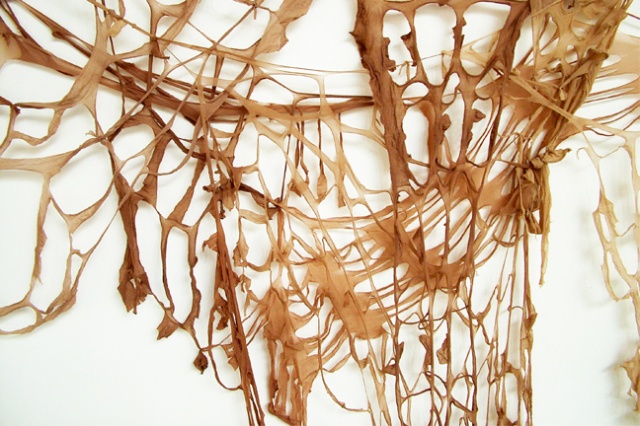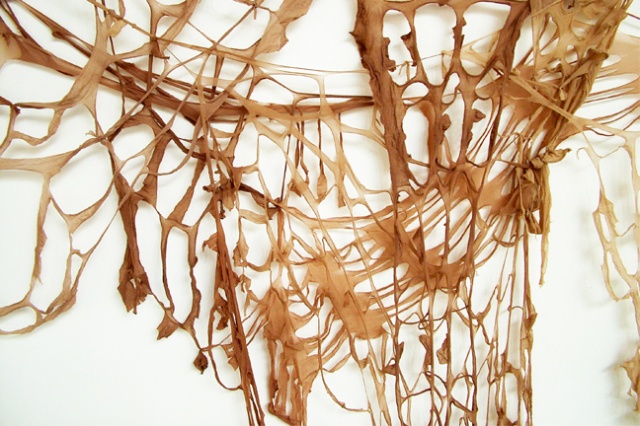 Nude Study No. 1 and No. 2
Installation
L'eggs pantyhose in Nude, Beige, and Suntan, Sally Hansen Spray-on Perfect Legs in Deep Glow, and Natural Beige Spice
Dimensions variable
2007

What is the color of Nude? This project continues my fascination with 'skin you can buy' including makeup, 'flesh-toned' band-aids, pantyhose and spray-on pantyhose. Whether applied directly to flesh or a gallery wall, these manufactured skins decorate and conceal their surfaces. These surrogates merge our own color towards a utaupeian hue.